Handmade silver hook earrings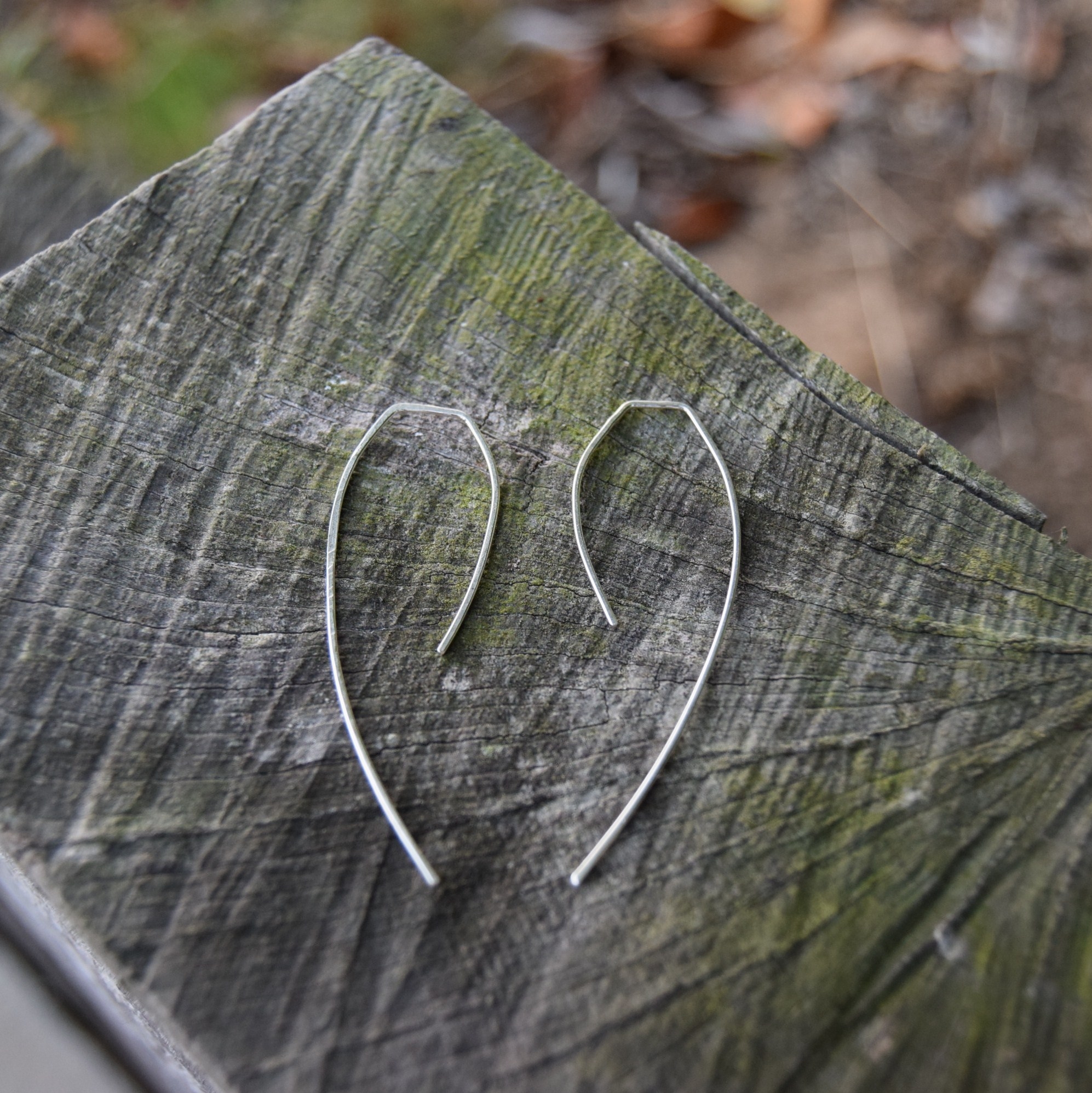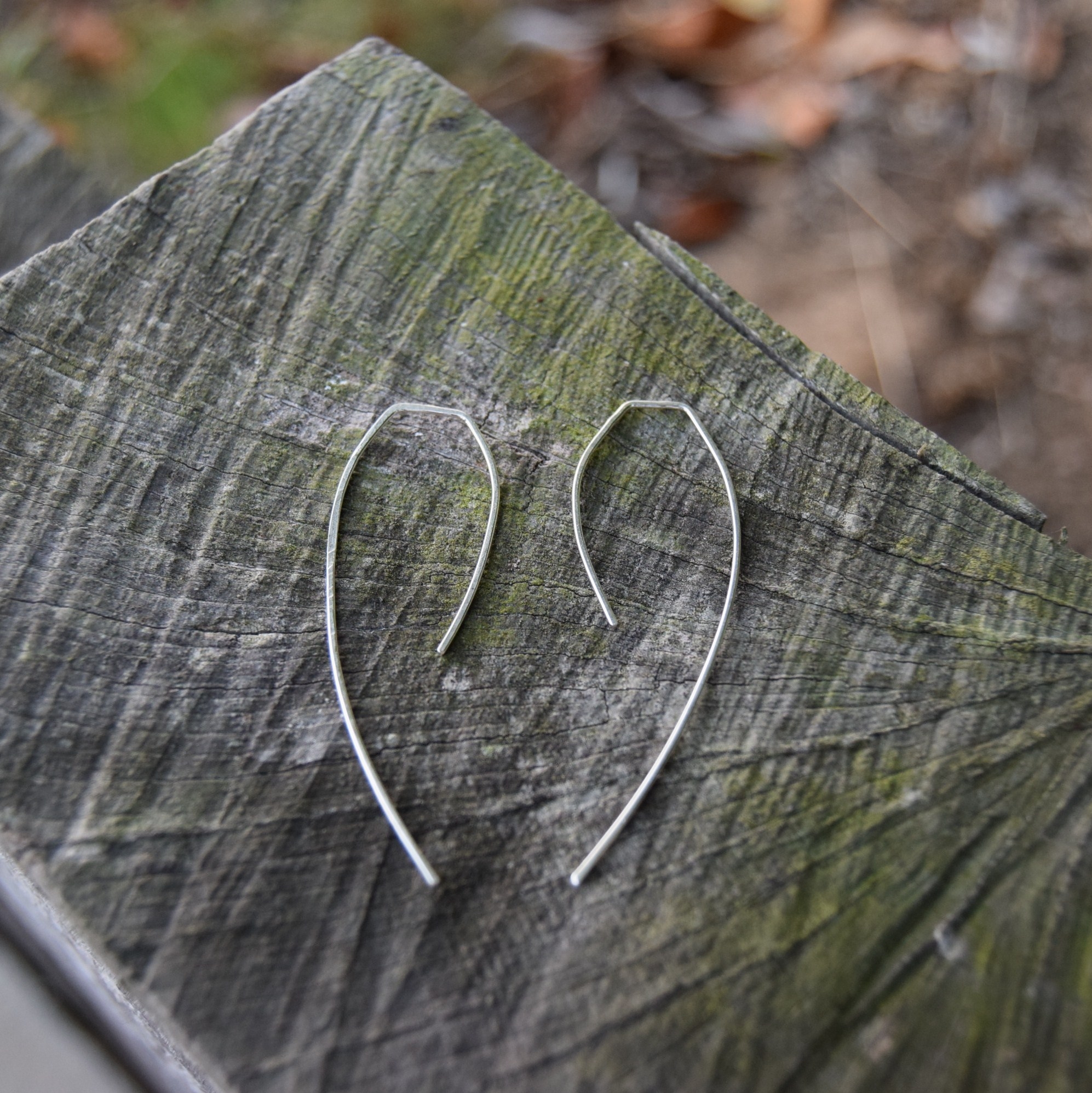 Handmade silver hook earrings
These earrings have been handcrafted using traditional silversmith techniques.
Sterling silver wire has been hand forged into a hook shape to sit lightly in the ears and create a striking statement.
Length 55mm. Width 19mm.
Note: if you would like these in a different length, please enquire.
Tumble polished.
These earrings have been entirely handcrafted at my studio in East London.